Heart failure is a leading cause of hospitalisation and death, and patients are currently underserved.
AnaCardio was founded based on ground-breaking research from Karolinska Institutet
Successfully performed a seed financing round and has additional non-dilutive funding
Experienced team of  heart failure experts and pharma professionals
AnaCardio has proprietary data and IP for a novel mechanism to treat heart failure:
Safely improving cardiac output in human heart failure with a therapeutic peptide
Improving contractility in ex vivo cardiomyocytes through a unique and differentiated mechanism
AnaCardio has successfully sourced a clinical stage oral peptide analogue:
Confirmed ex vivo increased contractility and the same novel mechanisms as the peptide
Initiating a phase 2 study in heart failure patients in 2022
Heart Failure – a global public health problem
2-3% of the population, ~100M worldwide
10-20% of the elderly, increasing
Progressive disease, most common cause of hospitalization
>1M hospitalizations per year in the US
>6M hospitalizations in 8 major markets
Savarese and Lund, Card Fail Rev. 2017 (DOI: 10.15420/cfr.2016:25:2); Benjamin et al, Circ 2017 (doi:10.1161) ; Go Circ 2014 chart 19-1 ; Ambrosy et al, J Am Coll Cardiol. 2014 (doi: 10.1016) ;Gheorghiade et al, J Am Coll Cardiol. 2013 (doi: 10.1016); Global Data 2019 (Report Code:GDHC189PIDR)
Existing oral therapy delays progression and reduces hospitalization and death but no treatment targets impaired contractility – the underlying cause
Intravenous "inotropes" increase cardiac output to maintain organ function for hours-days, but cause ischemia, arrhythmia, hypotension, and increased mortality
Effectively and safely improves contractility
Increases contractility without increasing O2 consumption or mortality
Is effective in chronic, acute and advanced heart failure
Heart Failure Treatment – AnaCardio´s Unique Solution
AnaCardio has generated PoC with peptide in HF patients…
Peptide treatment given iv significantly increased cardiac output in human heart failure patients by 28%

Without increasing O2 demand
No ischemia, tachycardia, arrhythmia or hypotension

Peptide increased contractility in ex vivo cardiomyocytes

Without increasing Ca2+ concentrations
Increasing Ca2+ sensitivity by inhibiting troponin I phosphorylation.
Novel MoA – explaining the absence of adverse effects in human heart failure
… and has successfully sourced an oral peptide analogue for further development
Molecule (denoted AC01) was confirmed to have the same effects as the peptide in ex vivo cardiomyocytes
AnaCardio is developing AC01 as the first treatment for heart failure that:

Effectively targets the underlying cause of heart failure: impaired contractility
Increases contractility without increasing mortality
Has potential in acute and advanced heart failure
Can be initiated in acute heart failure and transition to chronic oral use
Our concept: a novel myotrope that improves heart function
AnaCardio has proof-of-concept in heart failure patients
Physiological study in 30 out-patients with chronic HFrEF
Double-blind randomized to therapeutic peptide vs. placebo infusion over 120 minutes.
---
Primary outcome:
Difference in change in cardiac output (CO)

Peptide increases CO by 28% (p<0.001)

Normalizes heart function without increased O2 consumption, arrhythmia, ischemia or hypotension.
Unique MoA explained in murine heart model
Developing AC01 - an oral peptidomimetic molecule for HF with reduced ejection fraction (HFrEF)
AC01 is a clinical stage receptor agonist with verified high potency in vitro and in vivo
Preclinical package allowing 28-day oral administration in humans

Phase 1 study performed in healthy volunteers
AnaCardio plans to initiate a phase 1b/2a in 2022
Randomized, double-blind, placebo-controlled study in ~80 HFrEF patients

Dose escalation followed by dose expansion to assess safety, tolerability, PK/PD and efficacy parameters
Lars Lund, MD PhD
Founder Chairman of the Board
Professor and Chief of Heart Failure Research at Karolinska. World-wide expert in heart failure clinical care and drug trials
Patrik Strömberg, PhD MBA
Chief Executive Officer
Extensive biopharma R&D and BD experience. Previously Vice President, External Innovation, Sourcing & Evaluation at Sobi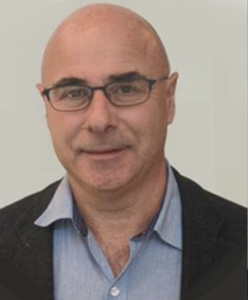 Allan Gordon, MD PhD
Chief Medical Officer
Associate Professor in Cardiology at KI Heart Failure Expert Pharma and Biotech Executive in Clinical Development with experiences from both EU and the US
Marc Willuhn, PhD
CMC Director
CMC and operations leader with successful track record in product development. Global R&D management roles at Baxter Healthcare and Fresenius Kabi.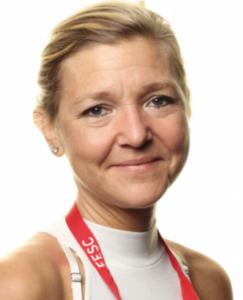 Camilla Hage, RN PhD
Consulting Clinical Coordinator
Head of Karolinska University Hospital heart failure clinical research and clinical trials operations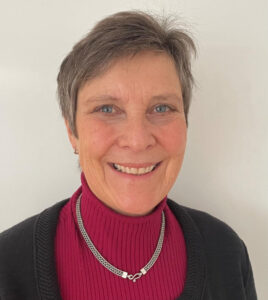 Ann-Charlotte Åkerblad, MSc PhD
Clinical Operation Manager
Long-standing experience from the pharmaceutical industry of managing clinical trials in different phases, leading cross-functional teams and collaborating with external service providers.
Göran Westerberg PhD, Assoc Prof
Clinical Program Director
30+ years of experience from the Pharmaceutical Industry regarding Clinical Pharmacology, Regulatory Affairs and Early Clinical Development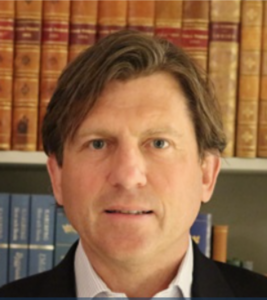 Johan Dighed, JD LLM
Board Member
General Counsel, Deputy CEO, Karolinska Development (lead investor)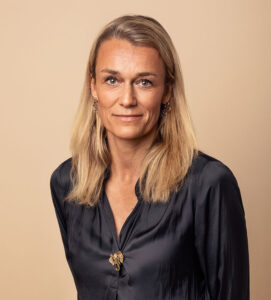 Charlotta Poehler, JD LLM
Board Member
Managing Partner Kanter Advokatbyrå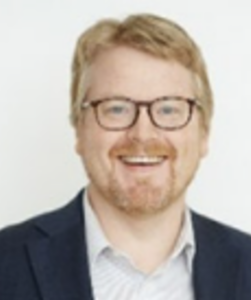 John Öhd, MD PhD
Board Member
CEO Modus Therapeutics, CSO Karolinska Development
AnaCardio raises SEK 150 million to advance drug candidate AC01 in heart failure
AnaCardio announced today the completion of a SEK 150 M Series A financing round, co-led by Flerie Invest AB (Flerie) and Industrifonden. 3B Future Health Fund (3BFHF) joined Flerie and Industrifonden to complete the round together with the founding investor Karolinska Development AB and current investors Fredrik and Ann-Helene Ljungström. The raised funds will be used to conduct the planned phase 1b/2a clinical trial and pave the way for future development of AnaCardio´s lead asset AC01.
AnaCardio exercises option to license a program in heart failure from Helsinn
AnaCardio raises SEK 33 million for development of a novel therapy for heart failure
Karolinska Development's portfolio company AnaCardio strengthens its organization to facilitate clinical trial of the drug candidate AC01 in heart failure.
AnaCardio has appointed Patrik Strömberg as Chief Executive Officer effective as of September 1, 2021.  Patrik joins AnaCardio from a Vice President role at Swedish Orphan Biovitrum AB (Sobi), and he has a strong background and successful track record from business- and pharmaceutical development. He holds a PhD in biochemistry from Karolinska Institutet and an MBA from Stockholm Business School, Stockholm University.
AnaCardio completes seed financing round with Karolinska Development AB (Nasdaq Stockholm: KDEV) as lead investor. According to the announcement (linked below), Karolinska Development AB (Nasdaq Stockholm: KDEV) has acquired approximately 21 percent of the shares in AnaCardio AB.
Get in Touch
AnaCardio AB (SE559110782501)
Visit us
A Working Lab Innomedicum
Nanna Svartz väg 4
171 65 Solna (Stockholm)
Sweden
Contact
Patrik Strömberg, CEO